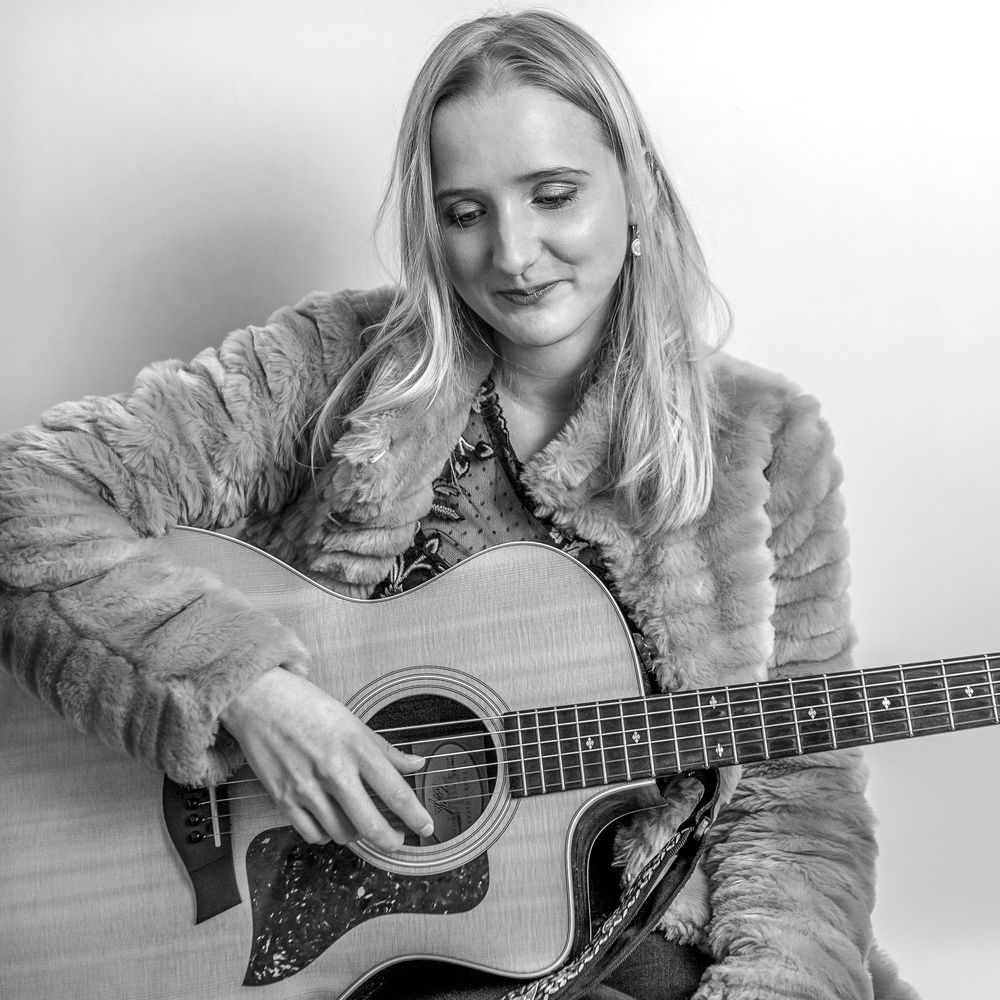 Bio
Kate Ferguson is a singer-songwriter from Devon. With a unique soprano vocal style accompanied by fingerstyle guitar,  Her solo style retains the easy listening feel of folk, blended with the influences of the singer-songwriters she always known and loved (think Joni Mitchell, Tracy Chapman and Carole King!). The result is an original, heartfelt and authentic style of music.
Kate's love of singing and songwriting has always been at the forefront of her life. She is well-established in the Plymouth music scene, her 2017 debut album 'Sweet Confusion' being featured on BBC Introducing and BBC Radio Devon. She has been commissioned for her songwriting by organisations such as The Box and Plymouth City Council, and also works as a session singer and songwriter for independent artists. 
As well as performing as a solo singer-songwriter, Kate is also part of the 1920s style speakeasy duo 'Hot Ginger' and is studying for her PhD in Music at the University of Plymouth. Her most recent concept album, 'Strained Girl' is based on her research into feminism and her own experiences.